Sarees are an Indian marvel that has fascinated people since mythological times and continues to do so in modern fashion. They can be a different kind of mystery. Sarees have long been hailed as the distinguishing feature of the authentic Indian woman since they are fundamentally distinct from any other clothing, whether in appearance, design, or appeal.
It makes sense that the saree has gained popularity given the wide range of fashionistas who are perpetually in awe of its flowing, all-encompassing beauty. And one of the most beautiful varieties of sarees has to be the Banarasi ones, which unquestionably stand out in a class of their own!
Banarasi sarees are some of the most exquisite and prestigious sarees in India. They have a long and illustrious history, dating back to the 16th century. The city of Banaras (now known as Varanasi) is where these sarees are from, and it's considered the birthplace of Indian weaving.
These sarees are made from some of the finest silk and are decorated with intricate gold and silver brocade. They are often worn for special occasions, such as weddings and religious ceremonies. Because of their high price tag, they are often seen as a status symbol. The flowy designs of these exuberant sarees emphasize grace, and their intricate patterns illustrate modernity.
Types of Banarasi Sarees:
Banarasi sarees feature a wide range of themes, patterns, designs, and fabrics, and as a result of their vast influence, they have been divided into many categories. This division not only distinguishes the Banarasis into many categories but also makes it simple to arrange the selections according to the occasion, functionality, and style.
Banarasi Silk Saree: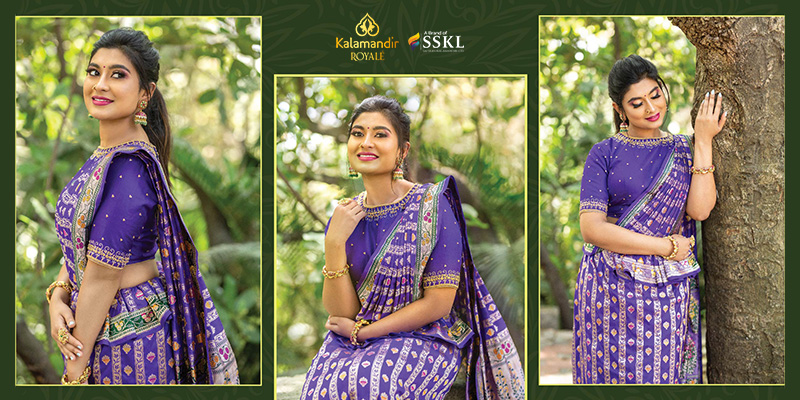 The Banarasi silk saree is a prime example of superb craftsmanship. Each Banarasi silk saree sari, crafted only for royalty, is made from genuine gold and silver threads and can take up to a year to complete. These sarees are popular for weddings and are known for their intricate designs and beautiful embroidery. The most popular designs include beaded, brocade, and embroidered sarees.
Banarasi Saree:
The best available and most sought-after is the Banarasi Georgette Saree. The texture of Banarasi Georgette Sarees is renowned for being soft and smooth. The rich, exquisite weaving has won praise from people worldwide. Even though georgette is one of the lighter fabrics, it makes for incredibly beautiful sarees with a unique flair. The georgette forms of Banarasi sarees are, without a doubt, some of the most distinctive because they are generally made of a lighter fabric than other conventional drapes in the category. The best aspect is that they provide you with unrivaled grace and luxury.
Handloom Banarasi Saree: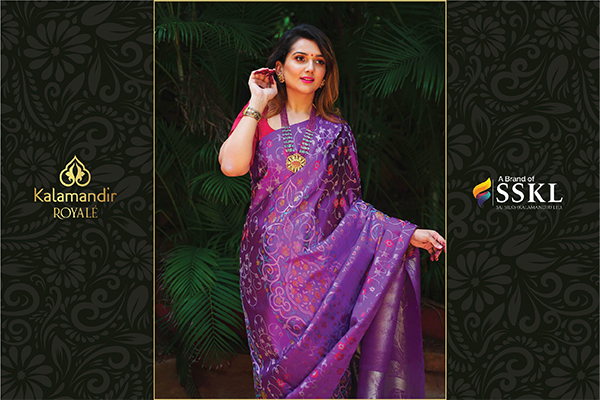 One of the best handlooms that have been popular for generations is the Banarasi Handloom saree. It adds an artistic spirit to the handloom industry with its alluring silk, complex zari work, and interesting motifs. Through motifs and designs, the saree conveys thousands of messages. One of the exquisite crafts that India proudly supports is the Banarasi handloom. The stories of the ghats and the affection of the towns are told in the Banarasi handloom saree. The saree's embroidery highlights the handloom's superiority and the artisans' skillfulness. In short, a thousand feelings of aesthetics and beauty are expressed in a Banarasi saree.
Linen Banarasi Saree:
The most comfortable fabric is linen, available in many forms. The Banarasi sarees, renowned for giving their wearers a sleek appearance, are a good choice if you want to add a touch of majesty. For a more upscale appearance on special occasions, Banarasi sarees are frequently donned. The fabric linen is incredibly breathable and comfortable to wear. Linen Banarasi sarees can be worn with the same ethnicity and regal bearing as a pure Banarasi saree
Collection Of Banarasi Sarees In Kalamandir Royale:
One of the most desirable ethnic cloof thing labels is Kalamandir Royale. It is a celebration of self in style with an astounding touch of luxury, and Kalamandir Royale is a tremendous and opulent upgrade to your favorite brand Kalamandir.
Wedding Banarasi Saree: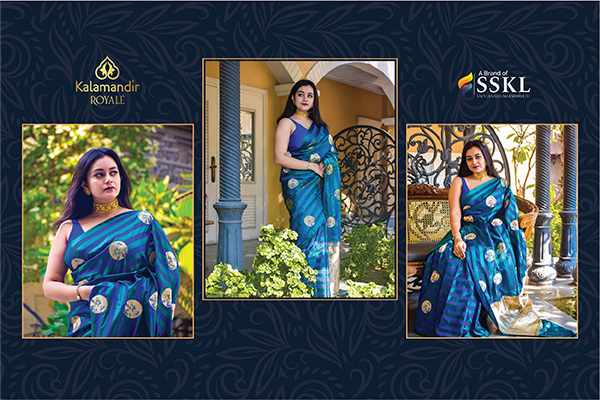 Want to embrace your wedding? Weddings are one event that allows you to dress in the most exquisite ethnic attire, giving you a chance to connect with the rich heritage of our nation's design.
We have a wide range of wedding Banarasi sarees woven into a fine masterpiece reflecting sheer luxury.
Why Choose Kalamandriroyale.com for Banarasi sarees?
We take pride in being your go-to source for fashion for any special occasion, no matter how big or small. We deliver on quality and strive for customer satisfaction. We thrive at what we do because we know what our customers need and give them the greatest products that will make them stand out from the crowd.